better vision, inspired by nature
Honeycomb coating is designed to improve vision and reduce eye fatigue.
It is named after the honeycomb structure that is found in beehives, which is known for its strength and ability to distribute weight evenly. Nature's honeycomb pattern also plays an important role when applied as a unique coating to a lens surface. Jai Kudo's Honeycomb coating is applied to a lens surface creating a matrix of tiny hexagonal cells.
This coating helps to reduce unwanted light scatter and glare and improves the clarity of your vision. The benefits of the Honeycomb coating are experienced in both bright and low light level environments. By distributing light more evenly, this coating helps you see more clearly and comfortably.
KEY BENEFITS OF HONEYCOMB COATING:
Hydro+ coating as standard
Crisper, sharper vision with optimum clarity
Reduces scattered light and glare
Helps to reduce eye fatigue*
UV protection (up to 360nm) on a 1.5 index**
Scratch resistant
Easy to clean
Anti-reflective qualities to virtually eliminate reflections on the lens surfaces
Super-hydrophobic layer to repel water and oils
*Based on a survey conducted by Millmead Optical Group, involving 21 volunteer participants who were from Ulster University in London, aged between 18 and 58. 
** UV400 is available and can be applied to a 1.5 index surfaced lens providing 100% UVA & UVB protection
WHAT DOES IT LOOK LIKE?
In normal conditions, Honeycomb lenses appear completely clear, you will only see the design under very close inspection or when the lens becomes misted.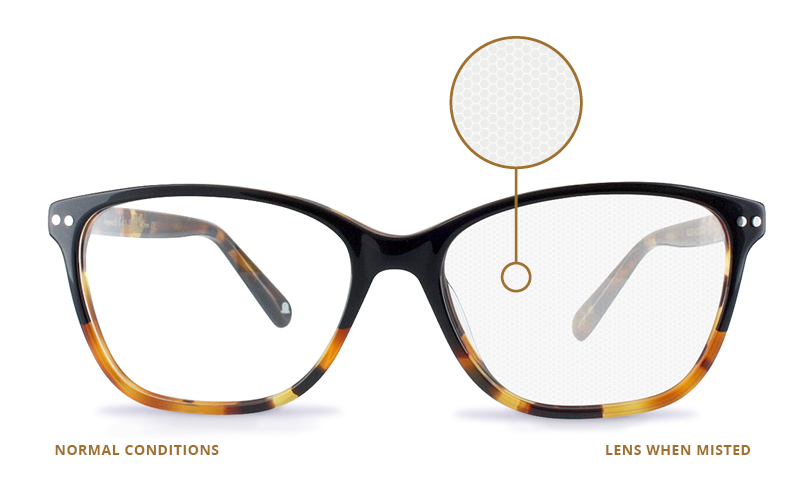 ideal coating for use when:
Working in artificial light conditions 
Driving at night or in bad weather 
Reading/writing 
Working on a computer or tablet
available with:
Single vision stock lenses 
Single vision surfaced lenses 
Progressive lenses (excl. WIDEVIEW CONFIDENCE SUPERIOR)
Occupational & Lifestyle lenses