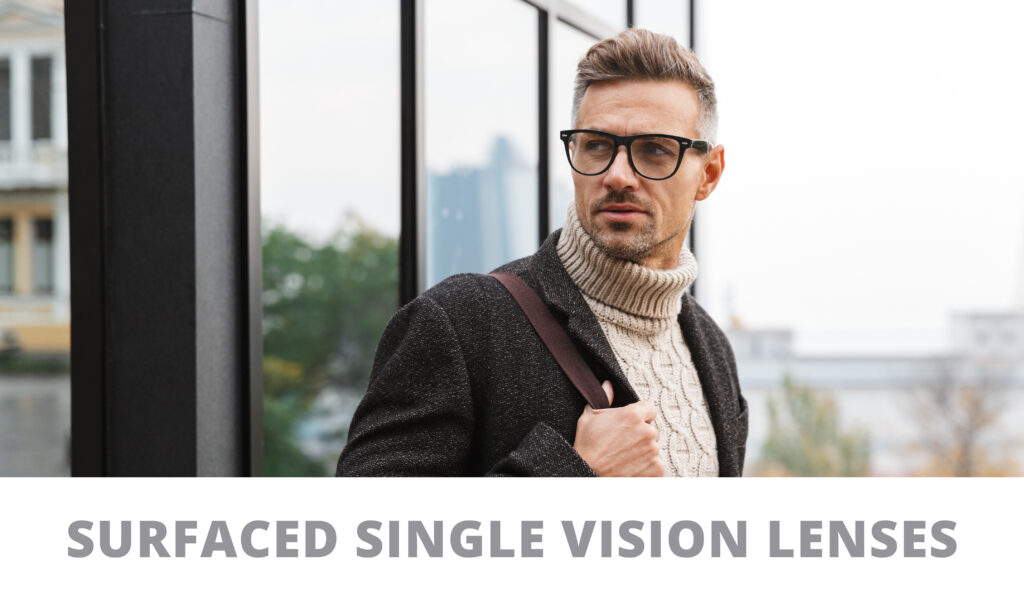 a variety of single vision lenses to suit all patients
Our freeform single vision lenses are more accurate and offer less distortion than a standard lens. Within our surfaced single vision range we offer RX lenses, freeform lenses and freeform DRIVESENSE single vision lenses.
We also offer a range of enhanced vision lenses such as Honeycomb and sun lenses such as Optishade, Transitions and Nupolar.
Key benefits of surfaced single vision lenses:
Large range of available indices 
Available with many coatings including Honeycomb and Blue Shield
Range of mid to high index lenses including 1.56, 1.59, 1.6, 1.67 and 1.74
Special Light Intelligent lenses available such as Optishade or Transitions
AVAILABLE INDICES
1.5 CR39
1.53 Trivex Spheric/Aspheric
1.59 Polycarbonate
1.6 Spheric/Aspheric
1.67 Spheric/Aspheric
1.74 Spheric/Aspheric
AVAILABLE COATINGS / LENSES:
Uncoated
Hardcoated
Infinity XT
Hydro+
UV400
Honeycomb
Blue Shield
Drivesense

Solid or Gradient Tint

Mirror Lenses

Optishade

Transitions

Transitions XTRActive
Transitions XTRActive Polarised

NuPolar