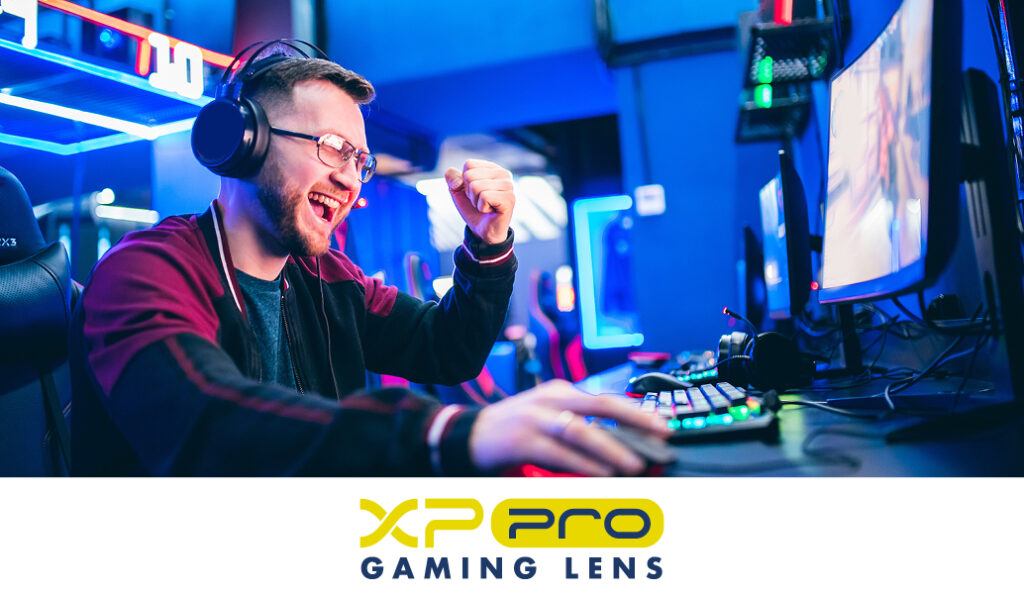 Take your gaming to the next level
The XP PRO Gaming Lens is an anti-fatigue lens at its core, designed specifically to enhance contrast, reduce stress on the eye and improve the effects of glare.  
The Honeycomb coating comes as standard, ensuring that there is reduced glare and eye fatigue. The yellow tint improves contrast and visual acuity, enhancing clarity in a variety of environments. XP PRO lenses come with UV420 protection, providing peace of mind against the harmful effects of UV rays. With Smart Add Technology, the lenses add a power boost of 0.50D, which reduces stress on the eyes, and the anti-reflective qualities virtually eliminate reflections on the lens surfaces. 
Achieve optimal gaming performance – unleash your power and stay ahead of the game.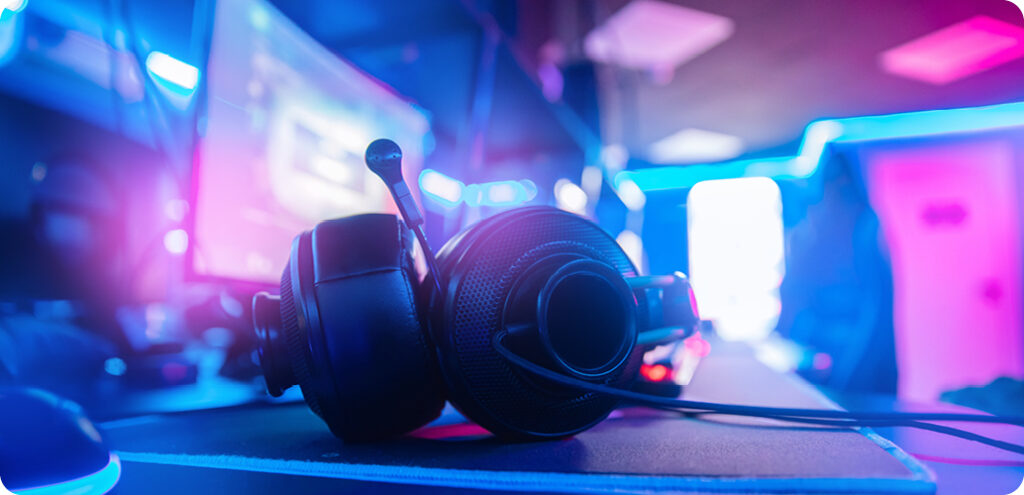 PRODUCT BENEFITS OF XP PRO GAMING LENSES:
Play smarter – XP PRO comes with Honeycomb coating as standard to ensure optimum clarity and controlled light scatter with reduced glare and eye fatigue 
See clearer – the yellow tint improves contrast and visual acuity 
Protect from UV – UV420 protection as standard 
Relax the eyes – each lens uses Smart Add Technology to add a power boost of 0.50D to reduce stress on the eyes 
Anti-reflective – virtually eliminate reflections on the lens surfaces 
Super-hydrophobic layer to repel water and oils ensuring easy clean 
Clear vision in every direction
PRODUCT DETAILS:
Each pair of XP PRO Gaming Lenses comes with: 
Honeycomb coating

Solid Yellow tint (

10% absorption)

Power boost of add 0.50D
available indices:
1.5 single vision surfaced 
1.6 single vision surfaced 
1.67 single vision surfaced