We're delighted to announce that Topcon Healthcare and Jai Kudo Lenses have teamed together to create a fantastic offer for our customers.
Anyone ordering Topcon equipment at 100% Optical will be given a gift voucher to be redeemed against Jai Kudo Lens purchases. The gift vouchers are worth £500, £1000, £1,500 and £2,000 and the Topcon team at 100% Optical will be able to advise you which voucher your equipment purchase will generate.
Once you have received your voucher you can visit this page to confirm that you have read the terms and conditions (please see below) and to activate an online account with Jai Kudo Lenses. The voucher will become live as soon as your purchase of Topcon equipment is completed.

If you already have an account with Jai Kudo Lenses please contact our Customers Services team at info@jaikudo.com and we will ensure that your voucher is applied to your account, subject to the below terms and conditions.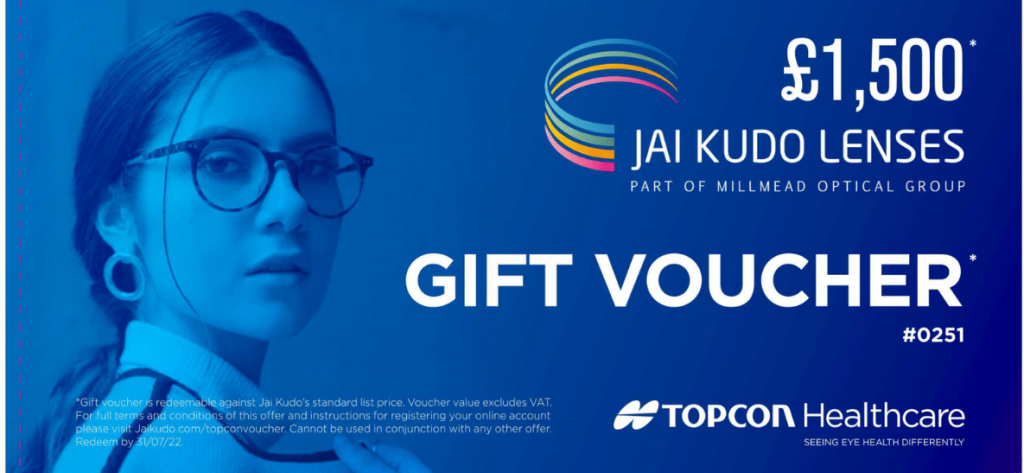 Register for your Jai Kudo Account